Rotation and flat screen printing
the high-quality print
Our screen printing system enables us to print ribbons for you, both those with and without wires. For this, we require only your exclusive design or, even simpler: You commission us to develop a suitable design. Then, we will introduce you to your sample with the selected printed design on our standard ribbons. At the same time, this printing technology enables us to create ribbons with spangles and puff printed effects.
We would be happy to receive inquiries for your exclusive prints!
FLAT SCREEN PRINTING
Particularly high-quality print as of 1,000 metres
Pantone colours possible
3D/relief printing (embossed printing) possible
Single colour printing, many colours to choose from
Screen costs
ROTATION SCREEN PRINTING
As of 2,000 metres
Maximum five printing colours possible
Special effects such as spangles or puff printing possible
One screen (screen and reproduction costs) required per colour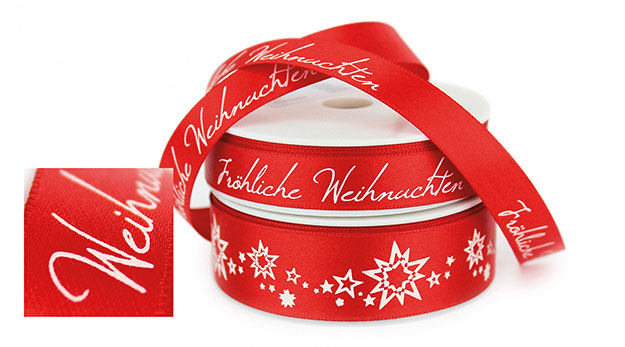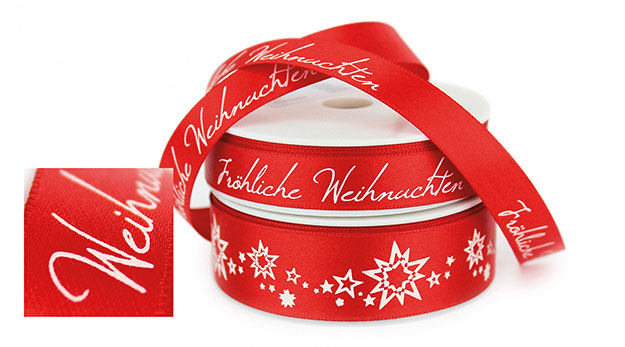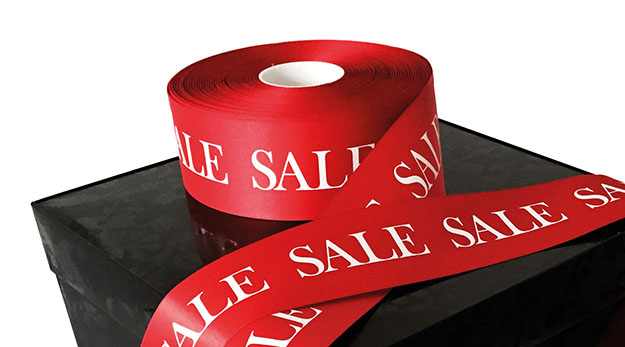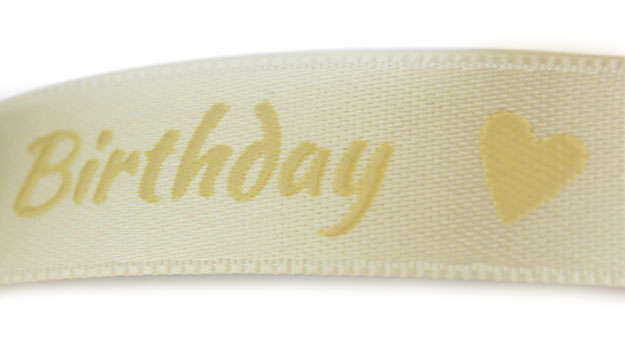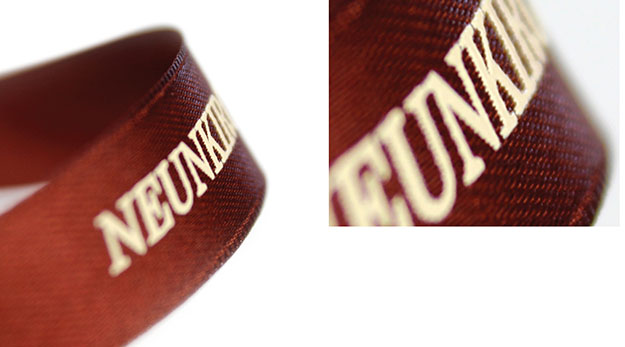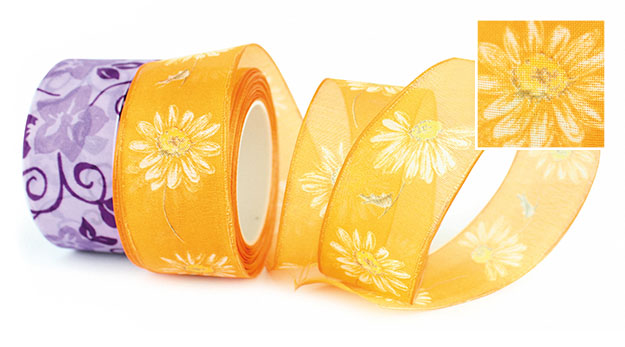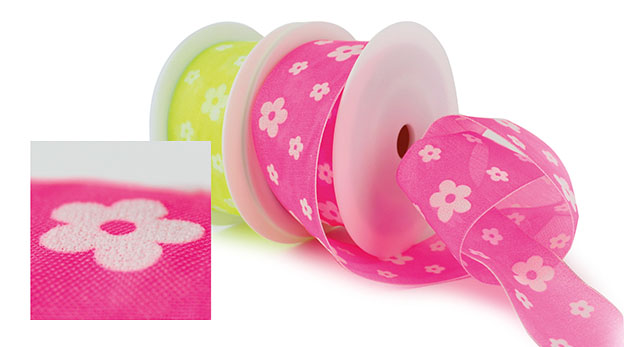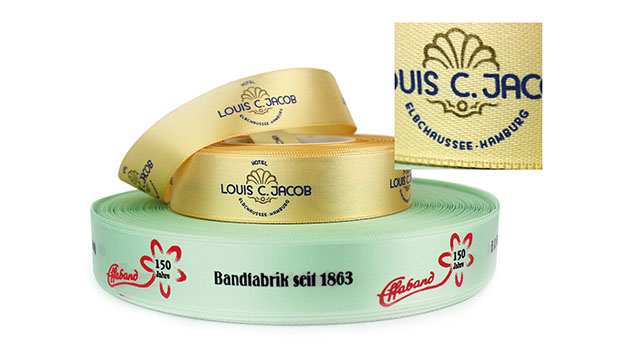 The cost-effective printing method for large quantities
Embossed printing
We will enhance your ribbon with a customised print in gold and silver. The selection of the desired printing motif is made according to your taste, we simply implement it in our production, quickly and effectively.
Suitable for quantities as of 1,000 metres
Single colour print (e.g. gold, silver)
Various printing colours to choose from
Embossing plate is required (€500)
Pantone colours possible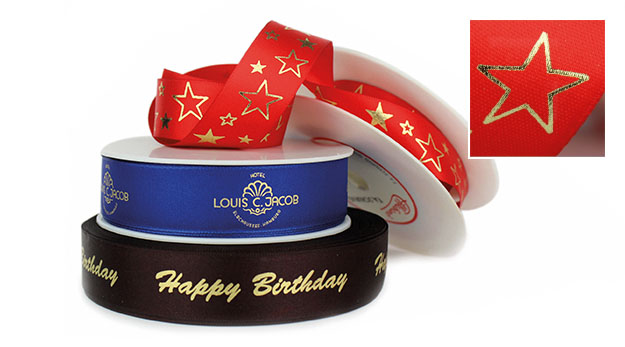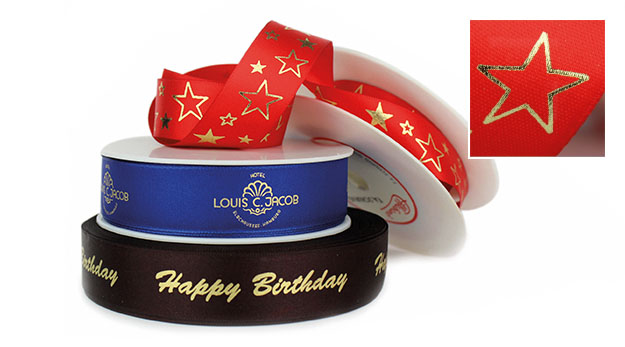 The coloured printing method for small quantities
Digital printing
Digital printing is one of the more recent printing methods. It enables, like a coloured photocopy, many coloured motifs to be transferred quickly and simply onto a ribbon. The basic colour of the ribbon is always white. The major advantage of this procedure is that there are no expensive upfront costs associated with it, which makes this method ideal for even very small quantities. We are able to deliver as of 3 metres.
The configuration tool now offers simple design and easy ordering from our online shop at: www.druckbaender.de
Coloured print from 3 metres to 500 metres
Photo-realistic prints possible (unlimited ink colour selection)
No plates or screens required (no tool costs)
Unlimited number of characters
Water-proof print
Inquiries will be taken for special wishes
The simple and cost-effective print method for small quantities
Thermal-transfer printing
During thermal-transfer printing, the motifs are transferred from a coloured film onto the ribbon. The colour of the film and the colour of the ribbon may be selected from our colour cards. However, this procedure is only able to implement single-colours and rather clear motifs. Transfer prints with gold or silver film are particularly elegant. Benefit: The thermal transfer printing method is available as of a quantity of 3 metres.
The configuration tool now offers simple design and easy ordering from our online shop at: www.druckbaender.de
Suitable for small quantities as of 3 metres and up to 500 metres
No printing plate costs
Single colour print (e.g. gold, silver)
Various printing colours to choose from
More than 25 ribbon colours available as standard to choose from
Varied and unlimited character quantity possible