SERVICES
CUSTOMISING AND PACKAGING
FORMATS UP TO AND AS OF 10 M TAILORING
Customising
Tapes in formats of up to 10 m in length

With our fully automated rolling and wrapping machines, we are happy to customise our ribbons/tapes for you onto rolls or as bundles. We generally use complete polypropylene spools as spools. For the bundles, we are able to use various paper banderole types. When it comes to formats, we are able to include you individual specifications e.g. logo, article number and EAN code, applied either by machine or manually.
Tapes in formats as of 10 m in length

Formats with lengths in excess of 10 m are rolled on our automated rolling machines on a ring (core) and then fitted with side sections. Depending on the width and length, complete spools may be used. In the so-called large formats, the ribbons are rolled onto cardboard sleeves with side sections. Then, customer-specific labels and dates are applied to the finished rolls.

Ready-made bows and rosettes

We are happy to customise our ribbons for you as ready-made bows or rosettes. The hand-tied bow production means that we are able to quickly and easily adapt to your requirements, show you samples and offer competent advice regarding production to order. For the standardised production of bows (rosettes), we have fully automated machinery on hand. This enables us to make different sized rosettes with ribbon widths of up to 20mm.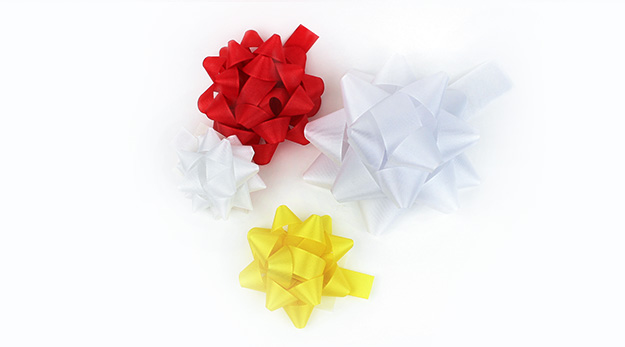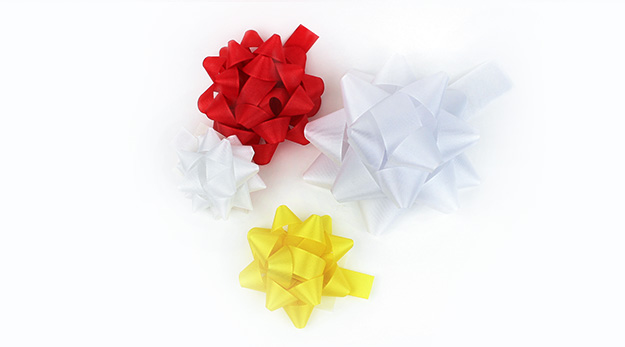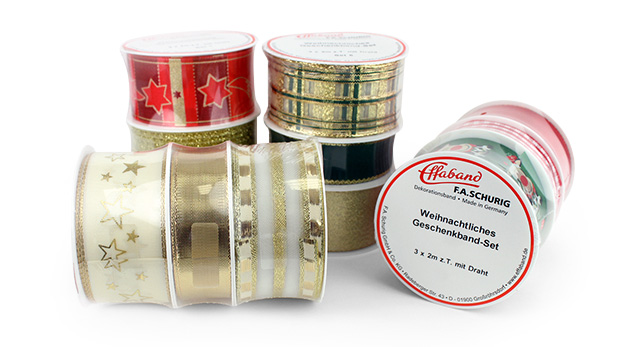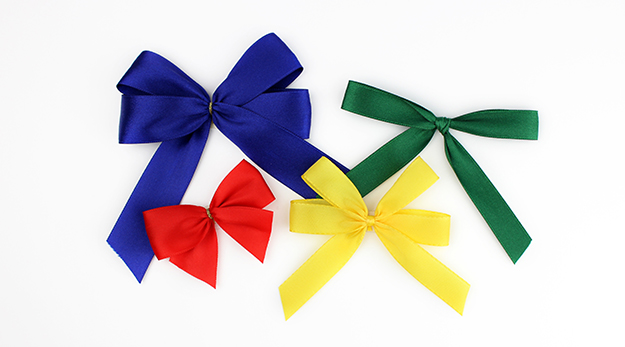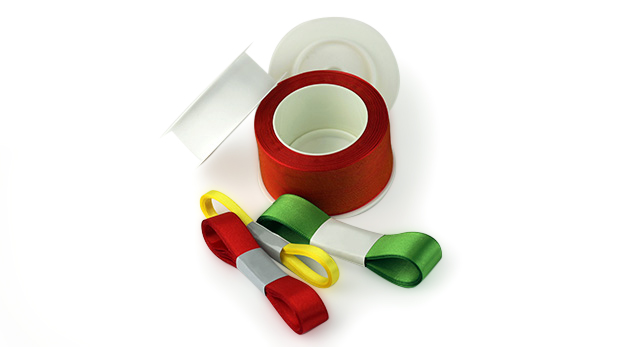 DISPLAY PRODUCTIONS
PACKAGING
We would be happy to produce themed displayed in various packaging types. Generally, complete spools with ribbon lengths of up to 20m are used.
Thanks to our many years of experience in this field, it is possible for us to implement individual requirements in display manufacturing in a cost-effective way and timely manner.
For more information and specific inquiries, please contact our competent staff.